You've found the one you want to spend the rest of your life with, and you want your proposal to be absolutely perfect. If you're looking for the most memorable way to ask your future spouse to marry you, look no further than our romantic bed and breakfast in Falmouth, Massachusetts. We've got all the details covered – romantic restaurants, places to pop the question, and rooms made for romance.
---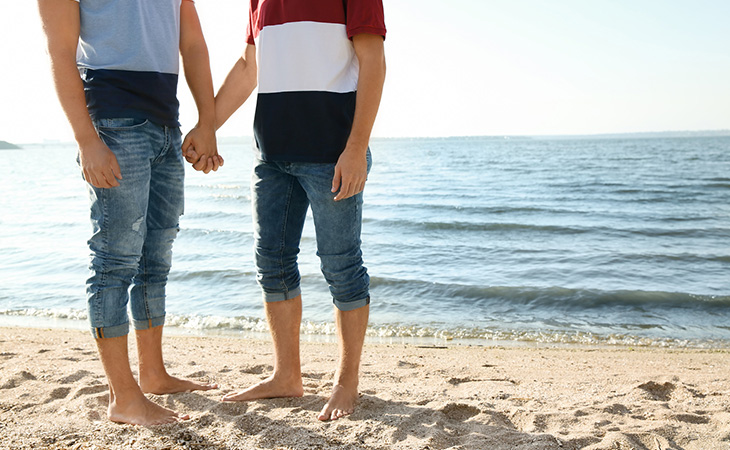 Everything You Need for Your Romantic Proposal Getaway
Plan the perfect proposal and let us take care of the details. Ramp up the romance with a dozen roses, an evening delivery of a split of champagne, and delicious chocolates right to your room, plus a massage for two. Make the moment memorable and add on this romantic enhancement to your stay.
$475 plus the price of the room you choose.
---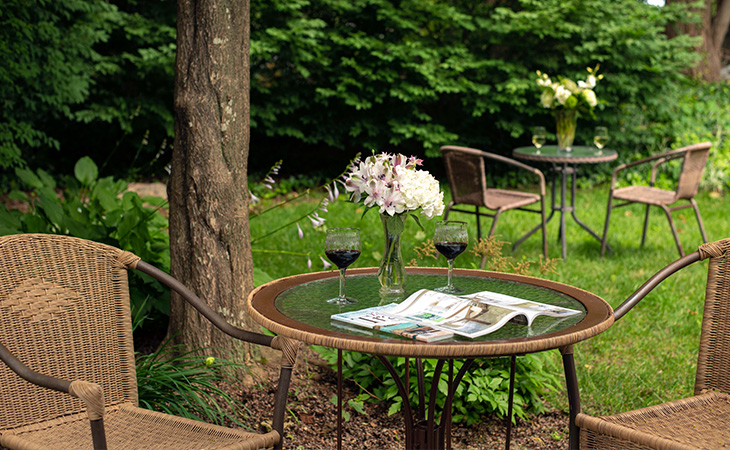 Awe-Inspiring Proposal Spots
What could be more memorable than a day trip to beautiful Martha's Vineyard? Take a ferry over and explore Vineyard Haven's quaint boutiques, art galleries and atmospheric restaurants. Stroll down streets of impeccably maintained, richly decorated gingerbread Victorian cottages in Oak Bluffs or stately Colonial homes and Gilded Age oceanfront estates in elegant Edgartown. If you're up for an adventure, visit a more remote destination on Martha's Vineyard – the clay cliffs at Gay Head in the village of Aquinnah. Prepare to be amazed by their multi-layered, intense and riotous colors and enjoy the fine, shell-covered beach. It's hard to top such an extraordinary spot for proposing to the love of your life. (Expert Tip: You can catch a ferry just down the road from the Inn!)
If you'd like to begin your life together on the beach, Surf Drive Beach is closest to our Falmouth, MA bed and breakfast; you can even walk there for a swim in the ocean. Old Silver Beach has the finest beach sand. (Go early, especially if you want to avoid the crowds and find a parking spot.) Falmouth Heights Beach has restaurants right there, so you can pop the question on the beach and then celebrate over a romantic meal nearby.
You don't even have to leave our property for the perfect proposal spot. Take a step back in time to the Gilded Age, the age of gracious Victorian homes, of elegant living, of unhurried holidays by the sea. Our 1901 aristocratic Queen Anne Victorian has been carefully curated to preserve its historic character, the Inn has been updated to provide you with the comforts you would expect. Take in the timeless grace and architectural elegance of its peaceful wicker-furnished porches bordered by fragrant rhododendrons and azaleas. The Palmer House Inn Bed and Breakfast is set on nearly an acre of gardens bordered by seasonally flowering cherry trees, dogwoods, hydrangeas and hostas.
---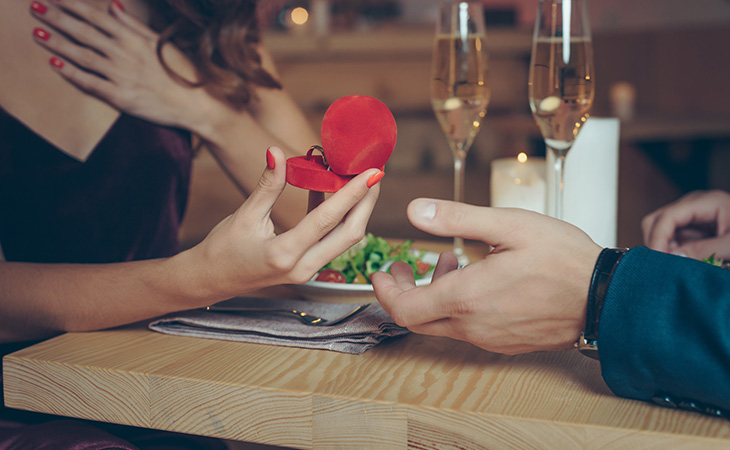 Wine & Dine the One You Love
If you have a classic dinner date proposal in mind, there are several romantic restaurants right on Main Street that are walking distance from our Inn. Savor wonderful fine dining at The Glass Onion, awesome Northern Italian cuisine at La Cucina Sul Mare Ristorante or wonderful Southern Italian cuisine at Osteria La Civetta.
If you're up for a short drive, Water Street Kitchen is a trendy gathering spot with great food and service – one of the newest restaurants in Woods Hole.
Savor upscale gourmet fare in a casual setting at C Salt, or enjoy a delicious and fresh seafood meal and the perfect oceanfront setting at The Flying Bridge Restaurant.
---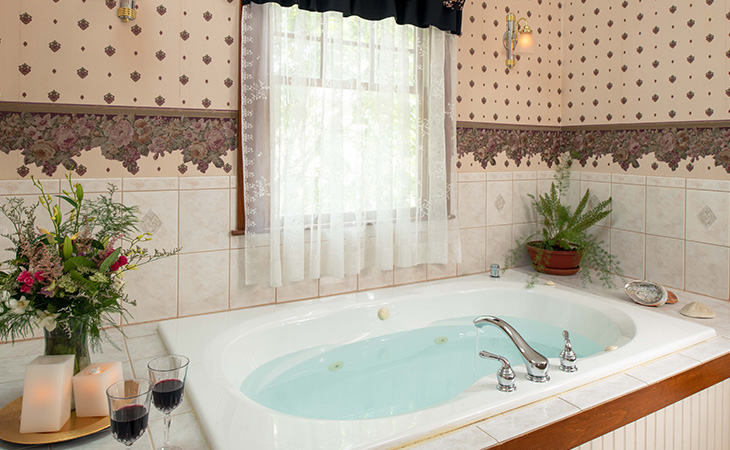 Romantic Rooms at Palmer House Inn
Each room at our Falmouth B&B is named after a famous New England author or poet, and has one or more volumes by the author for which it is named. The Main Inn at our stately Queen Anne Victorian features 12 comfortable guest rooms with luxury firm beds, all on the 2nd and 3rd floors.
If you're looking for more private and secluded accommodations, our Guest House features four spacious guest rooms with firm luxury beds, all on the 1st floor. Our Walt Whitman room is even ADA compliant. They are privately situated on the western end of our property with a large covered porch and hidden terrace with a sitting area overlooking its wooded setting. Our private Cottage offers two bedrooms all to yourself.
Enhance the romance with a delicious designer cake or a dozen red roses to celebrate the momentous occasion.
Don't wait to start celebrating your life together – book your perfect proposal getaway today!
Book Now