There are enough crowds in Boston, so why would you want to be among them on your romantic getaway to the Cape, when it should feel like it's just the two of you? Don't worry, you can still visit Cape Cod without the crowds in the quaint town of Falmouth, MA! We have the cutest and most comfortable bed and breakfast Massachusetts boasts – it's perfect for couples of all kinds, and in an ideal location. We're close to all of the fun things to do in Falmouth, MA and within walking distance to some of the most romantic restaurants on Cape Cod, that you're guaranteed never to be bored or hungry. Not only does our small town have so many wonderful experiences to share, it also provides the peace and quiet you're been craving – it's truly the best of both worlds, where you can have the kind of romantic getaway that's as unique as you two!
---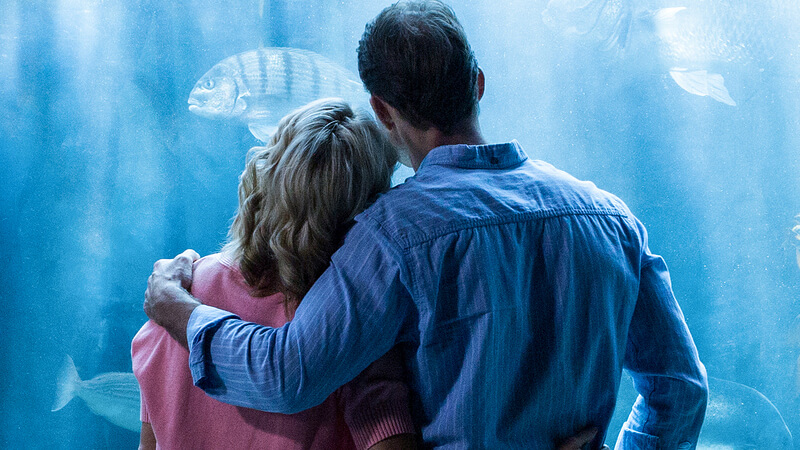 Dive Into the Rich Culture in Falmouth
If you like to expand your horizons and learn about the local area on your vacations, then check out our community opera, theater and festivals! The College Light Opera Company always offers a variety of fantastic shows during the summer season, while the Falmouth Theatre Guild extends the fun into the fall and winter. And you can't forget to stop by a few of the local museums and aquariums near Falmouth – offering opportunities to indulge in history, heritage, wildlife and more! One of our favorites is the National Marine Life Center in Buzzards Bay. A visit there will not only teach you about the local wildlife and ecosystem, but will also fill you with all the feels!
---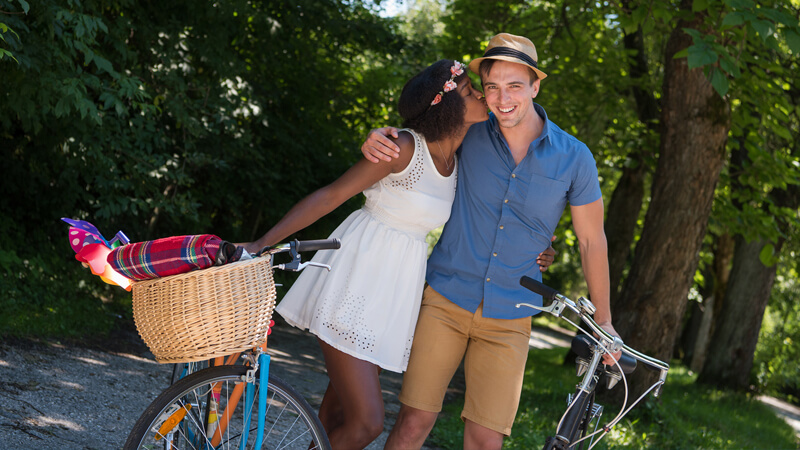 Explore the Outdoorsy Things to Do in Cape Cod
Just about any outdoor activities you enjoy can be found on Cape Cod. For those couples with more energy, there are excellent hiking and biking trails as well as windsurfing and kayaking adventures available. Or maybe you want to get out on the greens for a round of golf, or cast a pole and experience some world-class fishing. If you still want to get out, but not work as hard, then you may enjoy the bird watching at Falmouth's Salt Pond Bird Sanctuaries, chartering a sailboat for a whale watching or sunset cruise, or just holding hands as you walk through the local gardens. Lastly, you can't forget our miles of public Falmouth beaches! Surf Drive Beach is the the closest one to our romantic inn, though a short drive will take you to Falmouth Heights Beach, with convenient restaurants, or Old Silver Beach, with the warmest water and finest sand to dig your toes into.
---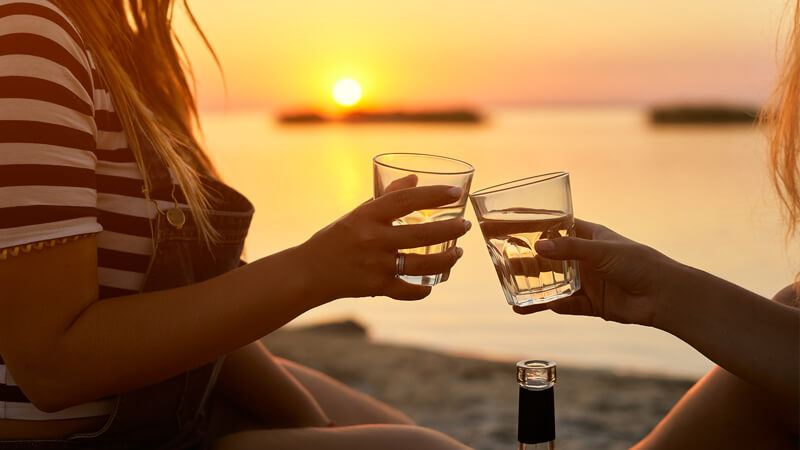 Get a Taste of Cape Cod's Best Restaurants
In addition to the delightful gourmet breakfasts that you'll be served each morning at our Cape Cod bed and breakfast, there are so many tasty places to eat in Falmouth – many within walking distance from our Inn. If you're looking for a romantic place to eat that you can walk to, we suggest Osteria La Civetta – a traditional and delicious Italian restaurant. With their locally-sourced ingredients, extensive wine list, and classically romantic atmosphere, they'll be having you sing Italian love songs for the rest of the evening. For a more fun and casual evening with fantastic food, we recommend Anejo Mexican Bistro & Tequila Bar.
---
Relax and Reconnect at our Romantic Inn
Our historic inn sets the stage for the most romantic getaways in MA. Our cozy and tastefully decorated rooms have all of the modern amenities you've come to expect, and are a wonderful place to return to after your adventures on the island. We even have several rooms which welcome your pooch, making us one of the best romantic AND pet friendly hotels Cape Cod offers. So start planning your escape from Boston to the quiet side of the Cape. You can even plan an easy day trip to Martha's Vineyard with our local ferry service to help you create even more memories together! We hope to see you soon, and are here to help you plan your most romantic getaway from the city!
Book Now