Spring on Massachusetts' coast is simply magical. The weather is warming up, the crowds have yet to arrive, and life seems to start anew. The perfect Cape Cod vacation this spring is easy with our local guide to the 10 top things to do. Save time planning your spring vacation and simply immerse yourself in it. Our romantic bed and breakfast in Falmouth is the perfect location from which to explore. Conveniently located on the southern tip of Cape Cod, you'll enjoy easy access to the Cape and Martha's Vineyard. Read on to discover the top things to do during your stay…
1. Explore Martha's Vineyard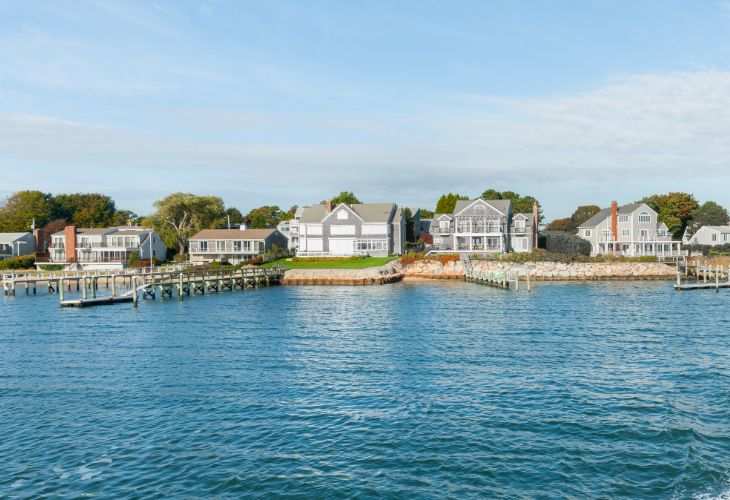 After an easy local ferry ride, spend the day exploring Martha's Vineyard. The island welcomes visitors year long and offers a host of activities during the springtime. Whether you prefer to relax on the beach, windsurf the waters of Nantucket Sound, or tour the five lighthouses that call the island home, there is something for everyone to enjoy.
Insider Tip: Add on our specialty picnic package to enjoy during your day trip to Martha's Vineyard.
2. Get to Know Local Wildlife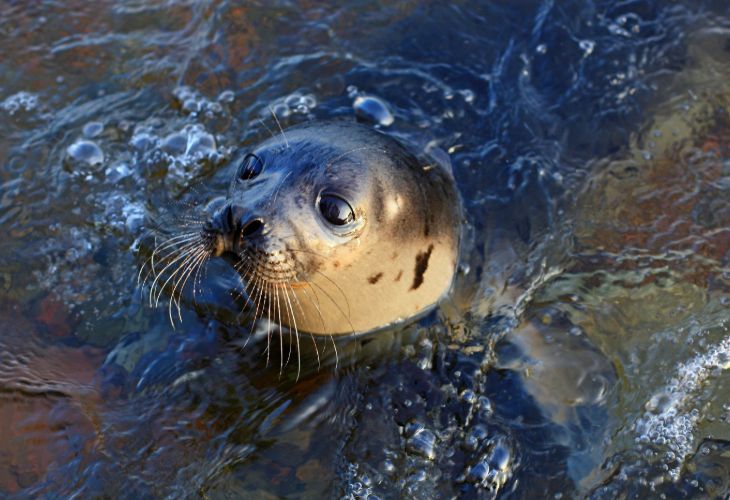 Massachusetts' coast is home to a wide variety of wildlife, from marine life to migrating birds. For a relaxing birdwatching date, visit Falmouth's Salt Pond Bird Sanctuaries. Or visit the National Marine Life Center in Buzzard's Bay to not only learn about the local ecosystem but fill you with all the feels. Whether you're visiting in March, April, or May you're sure to spot unique creatures if you pay attention.
Insider Tip: Learn how you can support the great work of the National Marine Life Center during your stay at Palmer House Inn.
3. Hunt for Seashells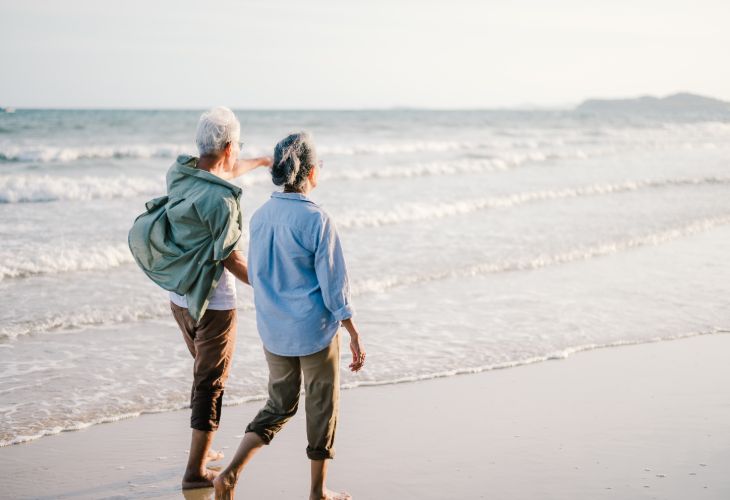 What better way to spend your Cape Cod spring vacation than wandering the beautiful beaches that surround it. Falmouth alone is home to 68 miles of coastline and 12 miles of public beaches. Spend an hour or two combing the shores for seashells or watching the waves roll in.
Insider Tip: Old Silver Beach has the warmest water and finest sand, however, parking fills up fast so you'll want to arrive early.
4. Visit the Nobska Lighthouse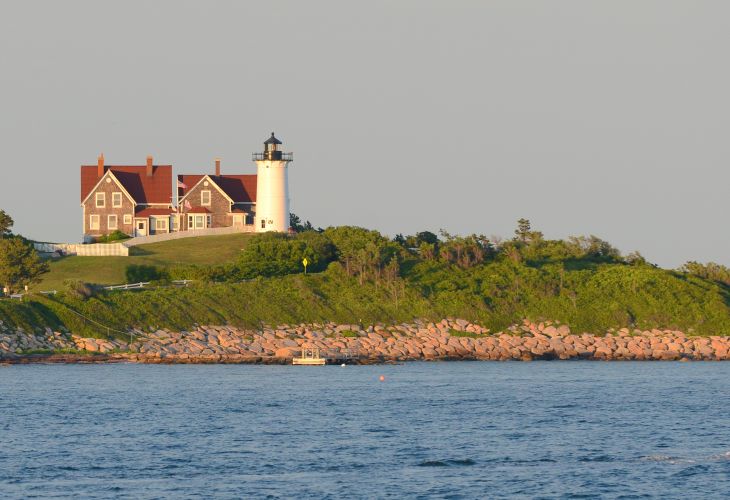 Located in Falmouth, the Nobska Lighthouse is one of the nation's most photographed lighthouses, and for good reason! This beautiful lighthouse is only four miles from the Inn and is both a favorite stop of visitors and a popular wedding venue.
Insider Tip: Tours are available starting in late spring. Keep an eye on their Facebook page for the latest information on tower tours.
5. Savor Local Cuisine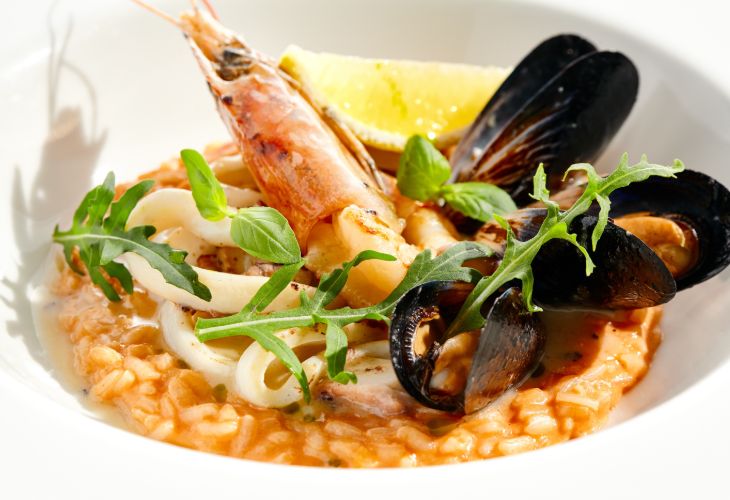 Your Cape Cod spring break getaway would not be complete without savoring fresh, local seafood. For an exceptional dining experience, visit The Glass Onion in Falmouth's historic downtown. Or for a more casual dining affair, The Quarterdeck is open daily for both lunch and dinner.
Insider Tip: Peruse our ultimate foodie's guide to dining in Falmouth for even more delicious options to whet your palate.
6. Get Out on the Water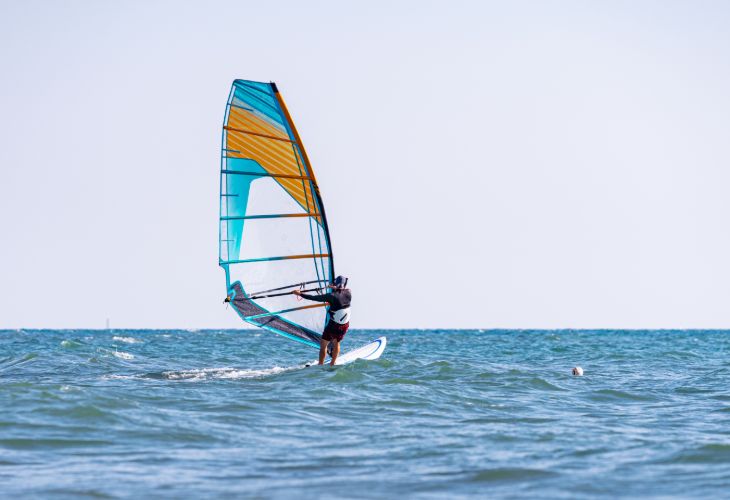 There is no better way to take in the beauty of springtime on Cape Cod than by trying your hand at watersports. Rideaway Adventures in Mashpee, MA offers kayak and paddleboard rentals plus lessons and guided tours. For windsurfing, there is no better place than Cape Cod Windsurfing in Bourne, MA. First time? They also offer lessons to make you feel comfortable on the water.
Insider Tip: Cape Cod Windsurfing offers delivery service! While you enjoy your delicious complimentary breakfast at the inn, their staff will bring the equipment to you.
7. Sip on Craft Beer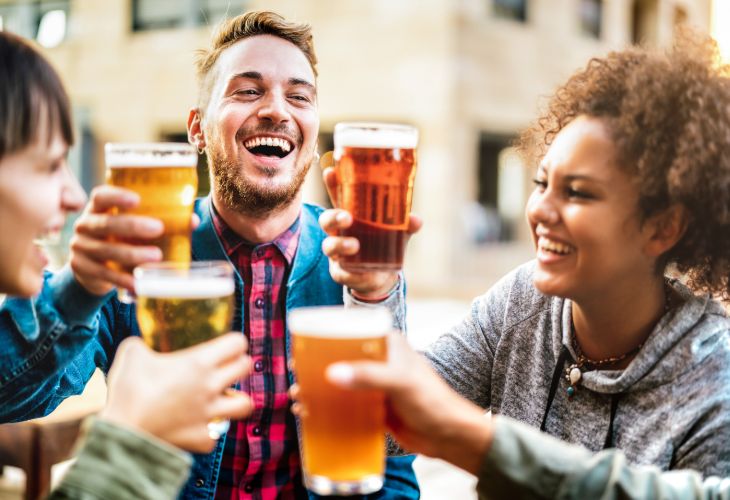 Create your own brewery tour enjoying local craft beers around the Cape. There is nothing better than enjoying a fresh pour when the weather starts to warm up. A few must-visit spots to stop at on your Cape Cod vacation include Bad Martha Farmer's Brewery in Falmouth, Barnstable Brewing and Cape Cod Beer in Hyannis, and Naukabout Brewery in Mashpee.
Insider Tip: Not a fan of beer? Cape & Island Distillers produces some of the finest spirits on Cape Cod.
8. Peruse Local Shops
From quaint clothing boutiques and souvenir shops to antique stores with hidden gems, you'll enjoy perusing the shops in historic downtown Falmouth. Downtown spans from Main Street to Queens Byway and is packed with fantastic restaurants to refuel during your day out.
Insider Tip: Stop by one of the many gift shops to pick up a keepsake to remember your spring getaway.
9. Enjoy Whale Watching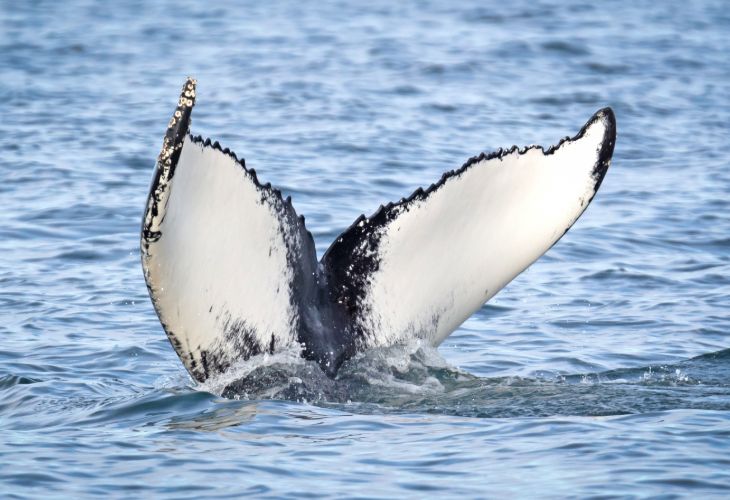 Whale watching season begins mid-April and runs through October and Stellwagen Bank, located off Cape Cod Bay, is one of the world's finest whale feeding grounds. Book your whale watching tour for the perfect addition to your Cape Cod April vacation.
Insider Tip: Make sure to pack your binoculars to catch a majestic tail flip up-close.
10. Stay In the Heart of It All
Not only is our romantic Falmouth bed and breakfast easy to get to and driveable from many major cities, but it's also the perfect location to explore the Cape. You have your choice of 17 unique guest rooms, with many featuring jetted tubs or cozy fireplaces. Plus each overnight stay comes with a filling, housemade breakfast to start the day off right. Book your stay, then get ready for the ultimate Cape Cod vacation this spring!
Insider Tip: Have a furry family member you can't leave behind? We offer 5 dog-friendly rooms at our Cape Cod dog-friendly hotel.
Book Now