This season, treat your forever travel partner and yourself to the winter escape of your dreams! Staying at Palmer House Inn during the snowy months is like being in a New England holiday card – picture perfect! From food and relaxation to adventure and wellness, we've got it all. Now grab a steaming mug of something festive and peruse our winter guide at your leisure.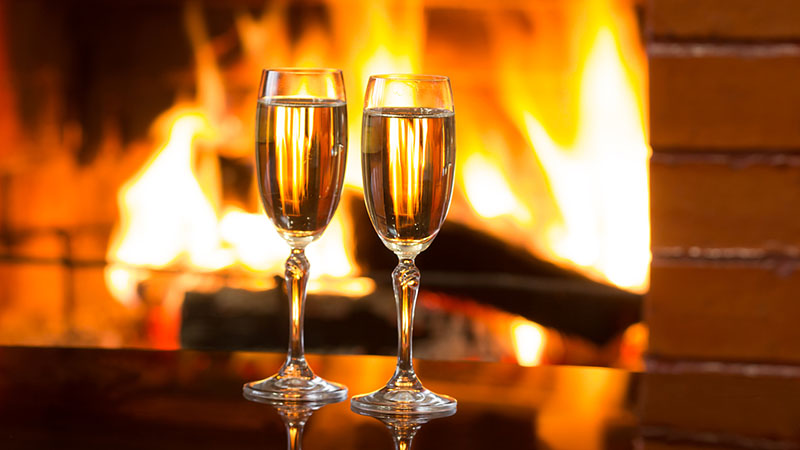 The Perfect Time
If you're looking to add a winter getaway to your calendar, you've picked the ideal time! As much fun as summer in Cape Cod can be, the joy and magic of vacationing in the winter is not to be overlooked. Along with glittering snow and chilly weather, winter in Falmouth brings fewer crowds and lower rates! The fire pit is crackling, all that's missing is you!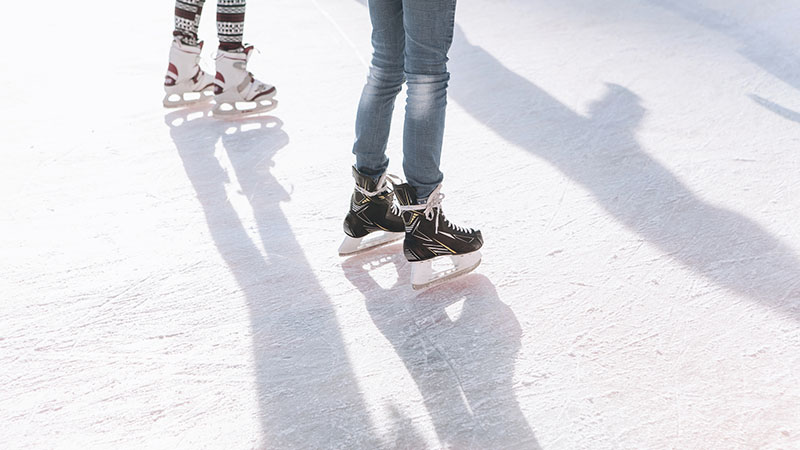 The Perfect Itinerary
When you stay with us, your itinerary can be as full or empty as you'd like. Some guests enjoy having nothing to do and just savoring the way life seems to slow down when you're away from your regular routine and responsibilities. But if getting outside and breathing in that fresh winter air is more your speed, try ice skating at the Falmouth Ice Arena or snowshoeing and cross-country skiing in Beebe Woods. Visiting a local museum, going shopping, and trying some of the fabulous nearby restaurants we recommend are all great ways to spend your snow days in Falmouth as well.
The Perfect Way to Save
With our seasonal savings and lower rates, you can travel and still have the funds to splurge on holiday gifts for your loved ones. Besides, you deserve an extra special gift too! Save on your stay and enjoy a few drinks on the house, plus a 10% discount with our 2018 Midweek Special.

The Perfect Respite
As wonderful as the holiday season is, it can also be hectic and stressful. Leave traffic gridlock, work deadlines, and crowded shopping malls behind and book our December 1-2, 2018 retreat to refresh after Thanksgiving and Black Friday. After indulging in one too many pieces of pumpkin pie and spending hours among the crowds, you'll thank yourself for booking this time to relax and just enjoy yourself. Be pampered with massages and Reiki, right here at the Inn. No need to step outside into the cold to enjoy them. Let the hot stones and the gifted hands of the masseur relax you and let the magic of Reiki rejuvenate your spirit. You'll leave feeling mentally younger and recharged. Indulge without feeling guilty with our freshly made vegetable and fruit juices to cleanse that city dust out of your system. If your December schedule is already too busy, we've got the same weekend for you February 16-17, 2019. Spoil your loved one by adding this relaxing treat to your Valentine's Day and help you start 2019 off on the right foot.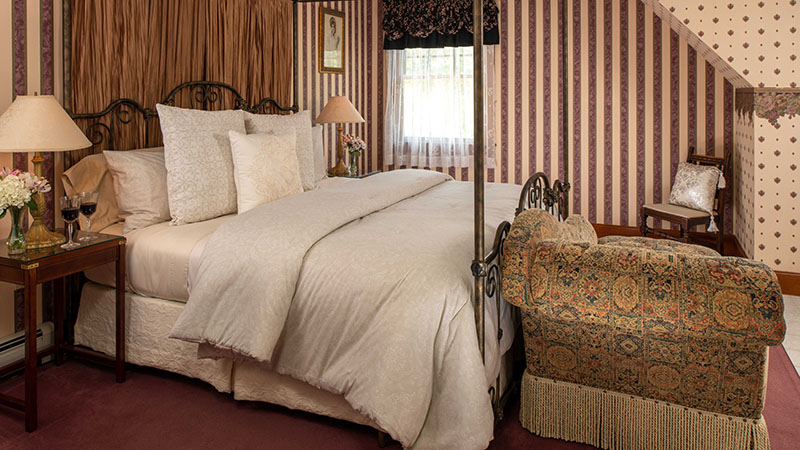 The Perfect Accommodations
Your search for the ideal place to stay is going to be a short one because you've already found it. Palmer House Inn is hosted by some of the friendliest faces you'll meet in the area, and we can't wait to welcome you to our cozy little corner of the Cape. And don't forget, we warmly welcome your four-legged friends too! Check out our pet-friendly rooms and take your pick. We trust you'll enjoy your time here as much as we do. See you soon!
Book Now