It is a warm and slightly overcast day here in Falmouth.  Some visitors head back to the mainland to beat the rush.  Our construction crew is hard at work, notwithstanding the holiday, and is busy putting together a new front porch for us.  The old porch was very pretty, but horrifying under the antique-looking surface.   An inspection with our construction supervisor revealed some pretty grim details.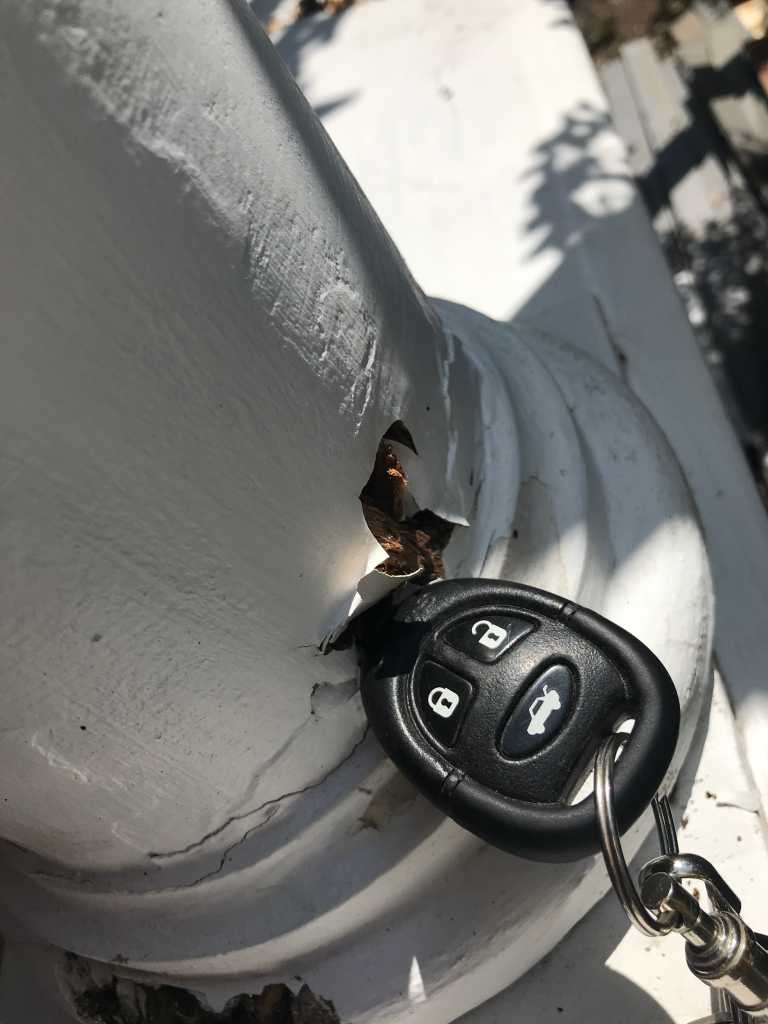 There was wood rot of every variety…..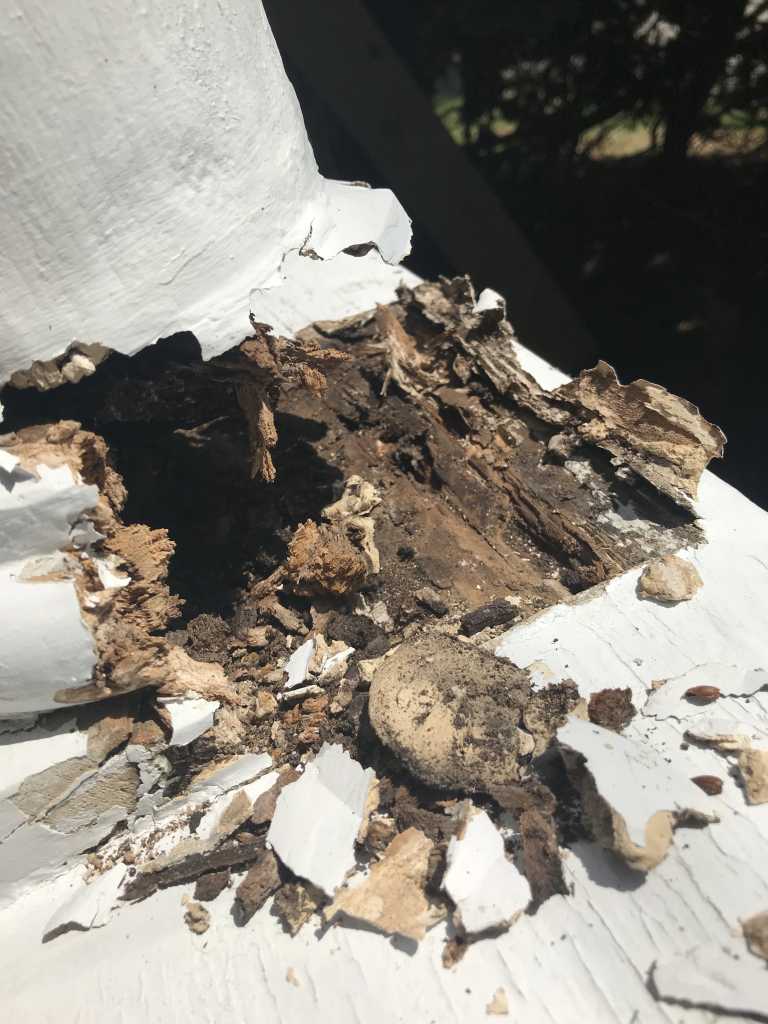 ….. sketchy previous repairs………
……..involving newer timbers nailed to old rotting ones……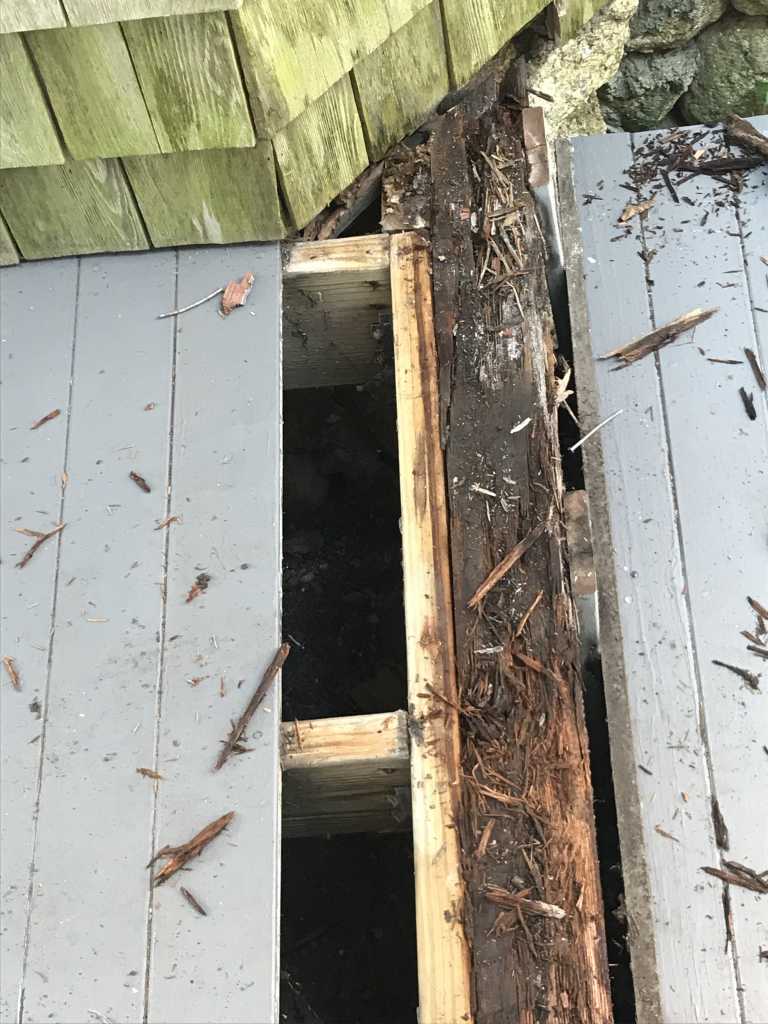 ……some wood so rotted it looked like topsoil – one could have planted seedlings in it!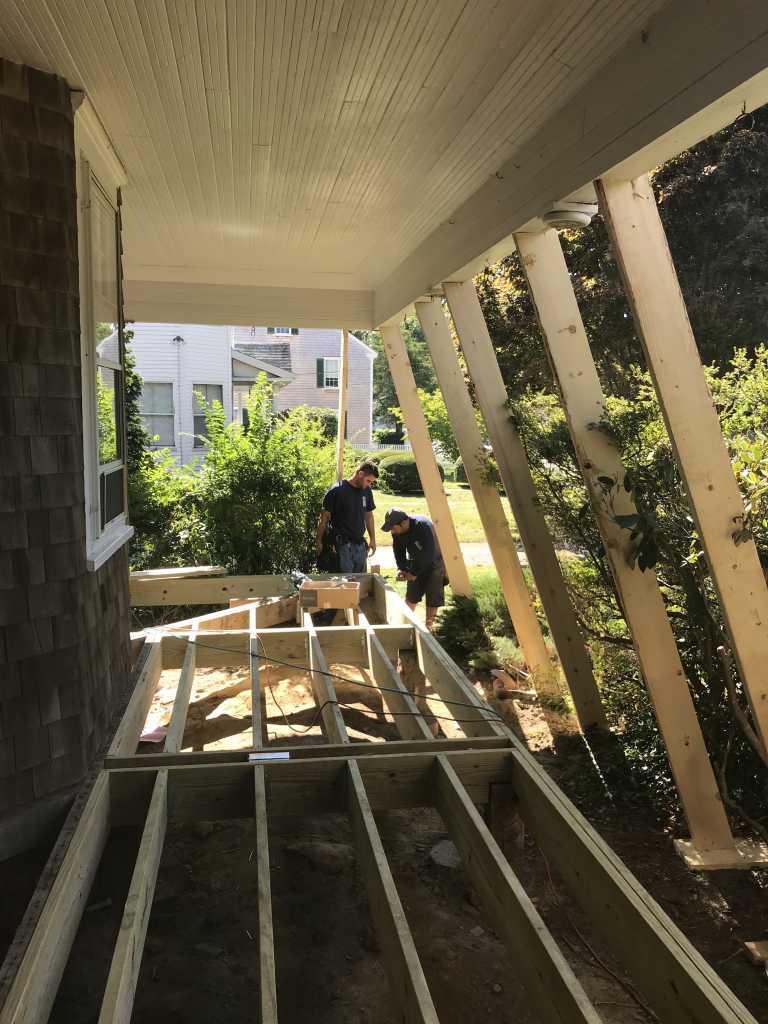 This situation was a safety issue which simply couldn't wait, so the porch was closed to our guests, its lower part removed, new footings poured and a whole new structure built.    This is how it looked last Friday morning.
And this is what it looks like Monday afternoon!
The lower walls are taking shape……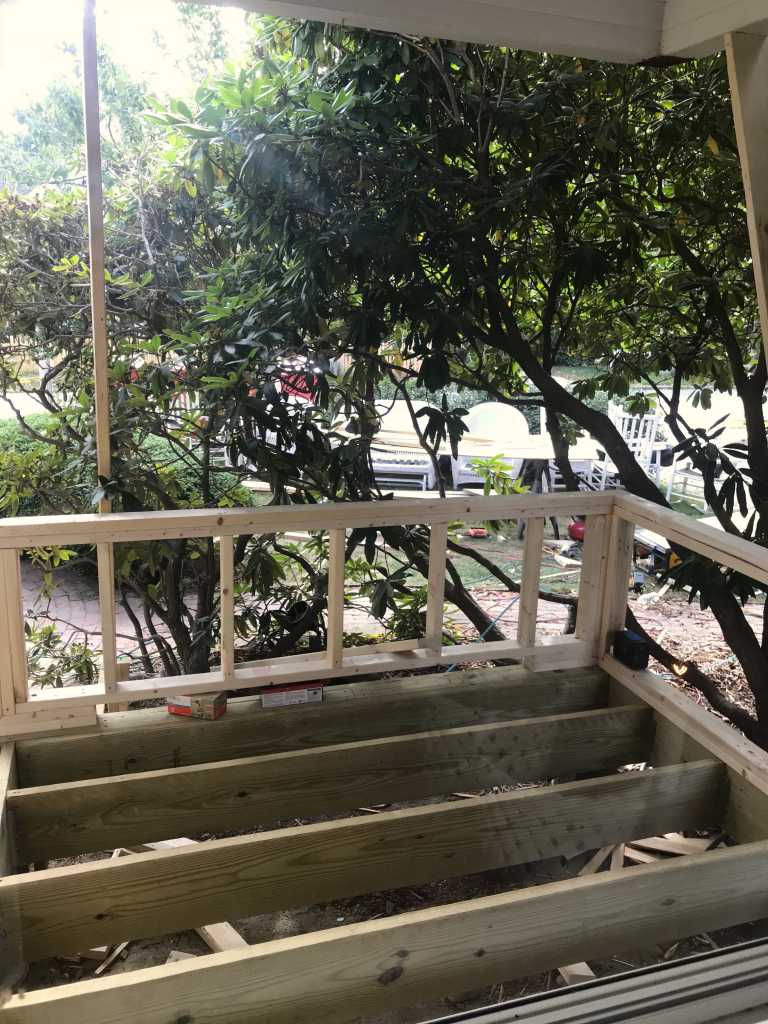 ….. built to the exact shape and proportions of the old construction they replace.   The crew is skilled, dedicated, disciplined and efficient, and each day brings visible changes.  Very soon the rebuilt porch will be open to our guests again and will look as gracious and charming as its original prototype.
We would like to say a big THANK YOU to the carpentry crew, and also to our guests who have so graciously accepted the state of construction of the porch and the front of the inn over the last month.  This work is being done for our guests, because nothing, nothing at all is more important than their safety.